2004
---

Richard's new novel Godlike will be published by Dennis Cooper's imprint, Little House on the Bowery, at Akashic Books, which has announced the title to appear in July, 2005. The book is set mostly in 1971 and 1997 among poets in New York City. We have up at the site a draft of the first few pages of the novel, as well as sound files of Richard reading a chapter on WKCR radio, NYC.

A memorial/tribute for Robert Quine has been organized (see below for information regarding Bob's death last May) , and will be hosted, by Richard, Marc Ribot, Jim Marshall, Ivan Julian, and Jody Harris at CBGB Gallery, 313 Bowery at Bleecker (next to CBGB), 212.677.0455, on Saturday, December 4. The doors open at 2:30 PM, and the event is scheduled to start at 3:00 and run till 7:00 or 8:00. Participating will be 25 or 30 of Quine's friends and colleagues, each of whom will play music or speak or otherwise present some kind of tribute to Quine. [You can now see the performer lineup here.] Admission is free.

We're very sorry to hear of the death on October 20th, in San Diego, of Terry Ork. He'd been ill with cancer for a while. Richard says, "Good grief. That's three this year. What is up? We're not that old. I saw Terry a couple of years ago when he was in New York for a little show of some art he'd made. He was laughing a lot, as always.

He's about the only person I can think of who whenever I think of him it's with a big smile on his face. I actually got a longish email from him the day before he died. I'd written inviting him to speak at the Quine memorial. What to say about Terry? He was a troublemaker, and some of the trouble he made was the band Television--he suggested his blond boy Richard Lloyd as second guitar which made the live band possible, and he gave us his loft to rehearse in which made it probable. He had lots of shady dealings. He ended up in jail for a while. He was a movie freak. That's how Verlaine and I got to know him -- he was managing Cinemabilia in New York when we worked there. Godard was his main man, and Guy Debord. When I left the Heartbreakers he brought out my first music release, a three song EP featuring 'Blank Generation,' on his new Ork Records. He'd started the label one EP before that, with Television's 'Little Johnny Jewel.' It's a big drag never to be able to talk to him -- or Bob or Lizzy -- again. And they all fucking suffered going out too. And my shoulder hurts. Well, this stage of life is interesting." There is some further information regarding Ork at a recent Forum thread, including this link to recent pictures of Terry with Lucien, said to be his "adopted son."



Hell has written thirteen collaborative poems with David Shapiro (who was recently featured in Jacket #23) that will be published by John Tyson at Repair Books in Milwaukee, printed letterpress by Jim Baker. The pamphlet will be called Rabbit Duck and is due in the spring of 2005. [December, 2005 note: the book is now out. We have signed copies.]

Richard will be presenting a talk on Nathanael West (author of the novels Miss Lonelyhearts, The Day of the Locust, and others), as well as briefly reading from his own works, at 7:00 PM on Tuesday, December 7, at Teachers & Writers Collaborative, 5 Union Square West, 7th floor (information: 212.358.9534). Admission is free; the talk is sponsored by The Committee On Poetry/Jewish Below Fourteenth Street.

Our friend Noel Black of Colorado Springs, CO, has started a free (but profit-making, it is hoped) tabloid there called The Toilet Paper -- the concept is they're distributed to/from public toilets. Richard is contributing a short column, "The Mouth of Hell" (picking up from the one of the same name he was doing for the revived , which seems to have conked out again). The first issue has just appeared and in it Richard deals with the difficult "toilet" concept. [Subsequent note: the 14-column collection is now available from us.] [posted November 20, 2004]

---

The cold facts: Robert Quine committed suicide by injection of an overdose of heroin, the date most likely being Monday, May 31 (Memorial Day), the last day he was heard from. His body was discovered in his loft on Saturday the 5th. Police broke in his door at the request of Quine's friend Rick Kelly of Carmine Street Guitars because Bob hadn't returned phone calls or been seen all week. He'd never recovered from his wife Alice's sudden unexpected death by heart failure last August, and had attempted suicide this past winter at least once before. But he was a wiseguy to the end, leaving a note that only said something to the effect of, "In memory of Robert Quine."

Quine was, of course, along with the under-appreciated Ivan Julian, the brilliant, groundbreaking, influential guitarist for the Voidoids, and, later, contributor to Lou Reed's Blue Mask album as well as to tracks on albums by such musicians as Tom Waits, Matthew Sweet, Lloyd Cole, and John Zorn. Richard has posted some "Preliminary Words About Bob" at the Forum. There are good comprehensive interviews with Quine at Vintage Guitar, Perfect Sound Forever, and I-94 Bar.

He cooperated with a fan's website. Jim Marshall, the "Hound" of the '90s WFMU roots r & r / r & b radio show, and a friend of Quine, has been continuously adding to the list of Bob's favorite music he's contributing to our Forum. Richard agreed to let Rolling Stone post at their site the short interview regarding Quine he gave David Fricke as background for the RS obituary. And now Richard has written a memorial piece regarding Quine that's in the current New York magazine. John Piccarella wrote a perceptive and powerful obituary in The Village Voice. Here's a 1976 picture with Bob taken by Roberta Bayley at the first Voidoids photo session. From our audio page, here for the listening is the Voidoids' 1977 "Love Comes in Spurts" (2.8 MB -- 2:03), including a Quine solo, in either RealAudio format, (mp3) Windows Media Player format, or (mp3) Quicktime format; or hear his lovely rhythm chords throughout the DimStars' (Hell, Thurston Moore, Steve Shelley, Don Fleming) 1992 "Monkey" (edited outro version 3.25 MB -- 3:33) in RealPlayer, Windows Media Player, or Quicktime. Here's a three-hour show comprising a quirky selection of recordings with Quine as played by John Allen at WFMU on June 7, available as streaming RealAudio or mp3. There is a full-scale public tribute / memorial organized by Bob's friends being planned for the fall. We'll add information here as we get it and will eventually create a proper Quine page at the site. [posted June 12-14, 2004]

---
The wonderful Lizzy Mercier Descloux has died at the age of 47 (16 Dec 1956 - 20 April 2004). She was diagnosed with cancer a year ago. Richard had known her since she was eighteen. He has posted a few words about her and some pictures of her at the Forum. Many friends visited her in France this year -- Richard spent two weeks with her in her final month. She was able to travel from a Paris hospital to a harbor apartment in Corsica, her favorite place, just before the end. She was surrounded by friends. Her ashes were scattered, as she wished, on the sea near there.

There will be a memorial evening for her on Saturday, May 22nd, 6:00-9:00 PM, at the CBGB Gallery (313 Bowery at Bleecker, 212.677.0455). All are welcome.




***




Hell has work in three magazines currently on the stands: a review of Robert Creeley's most recent book of poems in the current Bookforum; an interview in the "dumb luck" theme issue of the literary magazine Conduit that focuses largely on Hell's professed belief in predestination
(Interviewer: The idea of getting out of control and giving up on free will appears throughout your work.

Hell: But it doesn't make any difference how you feel about free will. You're going to behave the same way anyway. Consciousness, self-consciousness, what ever it is, inherently entails a belief that one is making choices. It doesn't make any difference what you think about it. Not believing in free will doesn't mean you go to bed and never get up. Borges didn't believe in it and he was outrageously prolific. I don't believe in it and I still put a lot of effort into actively opposing George Bush. A person can't help having the illusion that an array of paths is open, but free will is an absurdity. We are matter. Can you show me anywhere in the universe evidence of an explanation for phenomena other than cause-and-effect and chance? What is the being outside of matter that could be making "choices"? And if there were one, what would be the composition of that being that removed it from the laws of cause and effect? What would be this "free will" that is somehow also allowed as an explanation?);
and Richard's new Blackbook "travel issue" (Adrian Brody cover) movie column ("I didn't like Lost in Translation. Sofia Coppola's world view is that of a bright, highly entitled, sentimental -- in the world-weary way of a 15-year-old -- preppy girl. The flick had its charm, but I think a few weeks without credit cards or phone privileges in Detroit would have had a more enlightening effect on her.").



This summer Richard will be reading at the 10th International Festival of Poetry in Genoa. He's scheduled to appear at 9:00 PM, Friday, June 25th, in the palace square (Cortile Maggiore at Palazzo Ducale).

The Japanese edition of Hell's novel Go Now has been published by Ohta Books. [posted May 11, 2004]

---

The Fales Library at New York University has purchased Richard's papers -- his manuscripts, photographs, posters, assorted artworks, recordings, published works, letters, notebooks, films, videotapes, and periodicals with interviews and reviews, etc. The library has up a press release, and you can also see a New York Times article about the acquisition. (As he will, Hell had some objections to that article.)

Noel Black's series of twenty-six Angry Dog Midget Edition pamphlets by such as Eileen Myles, Devendra Banhart, Ron Padgett, Ed Berrigan, and Thurston Moore, as well as Hell's "2-D Beckoning," is now complete and can be ordered from the Angry Dog Midget website. Richard says about this homemade boxed set, "Not since the peak of New York do-it-yourself poetry-book outpouring in the '60s and '70s has there been such a dreamy item of inspired poem presentation as the box of Angry Dog Midgets. I pull it out and look at them the way I would letters from someone I miss."

There's a new interview with Hell, covering his Kentucky childhood, earliest solitary teenage dropout days in New York, and up through recording and touring with the Voidoids, at the great modern "punk" garage rock site from England called trakMarx.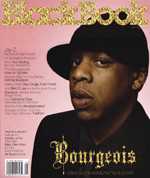 Hell appears to be writing a film column for the glitzy-chic ("progressive urban") youth culture bi-monthly out of New York called Blackbook (scanty website, mostly for mail ordering). His first effort is in the Spring 2004 issue just out (Jay-Z on the cover). It's a review of the new Jim Carrey / Kate Winslet film Eternal Sunshine of the Spotless Mind.

Last fall Richard taught a fiction workshop at Long Island University. His course description in the catalog went: "Good writers love to read books. What writers do you like? If you can explain why you like them you have a chance of being a good writer yourself. Good writing is good thinking. If you 'know what you mean but you can't express it,' you don't know what you mean. Instead, you could start by describing what it's like to not be able to express something. Once you've earned some confidence in your writing you can figure out what's going on by writing it. Don't worry about 'finding your voice.' If you know what you believe is good writing, then that's your aim as a writer: to produce some yourself. The rest will take care of itself. To paraphrase Nicholas Ray on filmmaking, the only meaningful aim of fiction is to produce something that heightens the reader's 'sense of being.' The rest is just sociology and cultural chatter." Now the Richard Hell Official Website asks: If that's "good writing" and "good writing is good thinking," is good thinking always that hard to understand? [posted February 21, 2004]

---